Rust Building Tool
A downloadable tool for Windows


Main Menu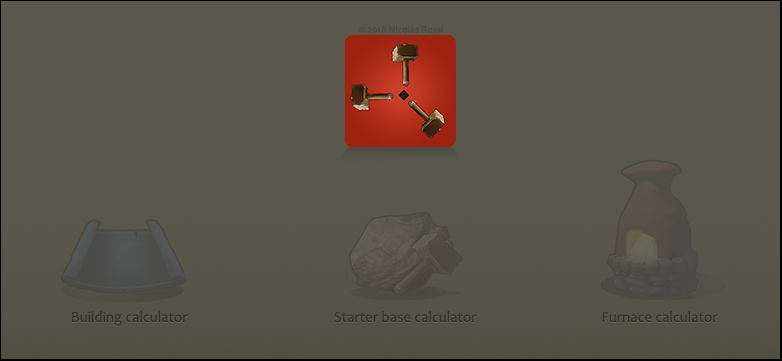 Select the desired calculator by clicking any of the icons.
Building calculator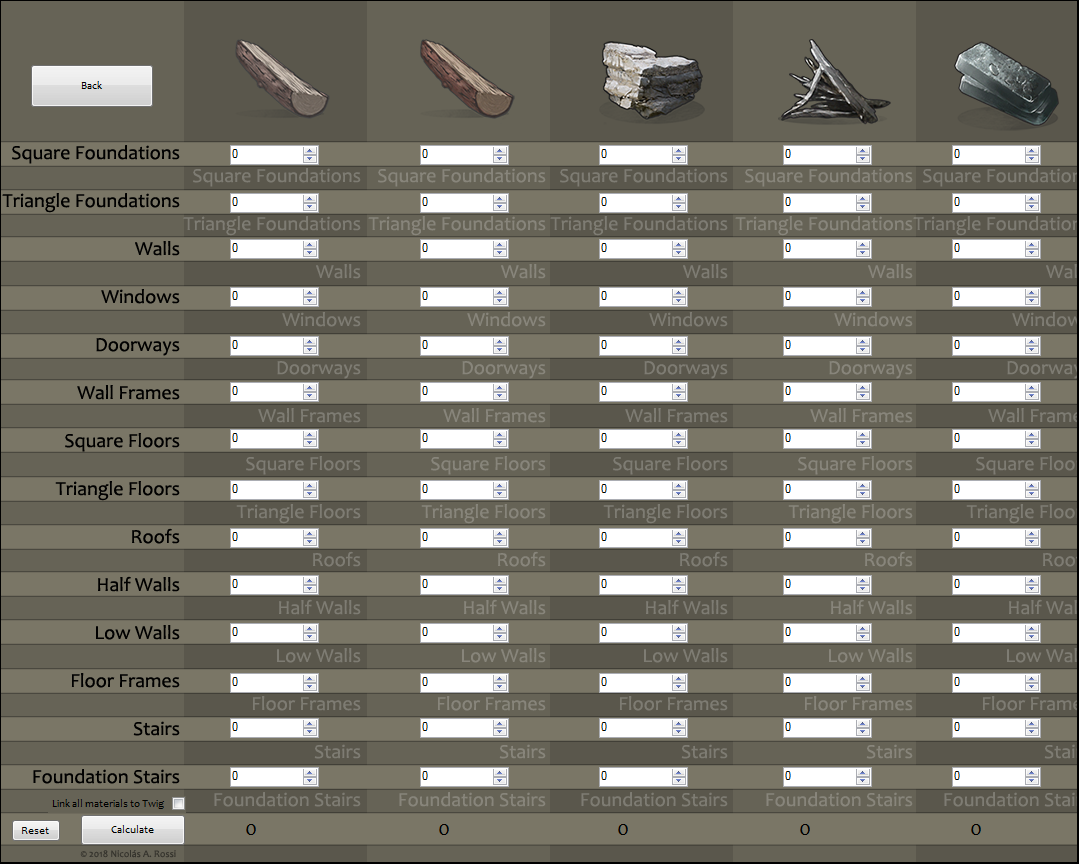 Fill in the field with the amount of building part desired and then press 'Calculate'.
If you want to know how much twig it'd cost to build the structure, just tick 'Link all materials to twig' and press 'Calculate'.
Reset - This button will set all fields back to 0.
Starter base calculator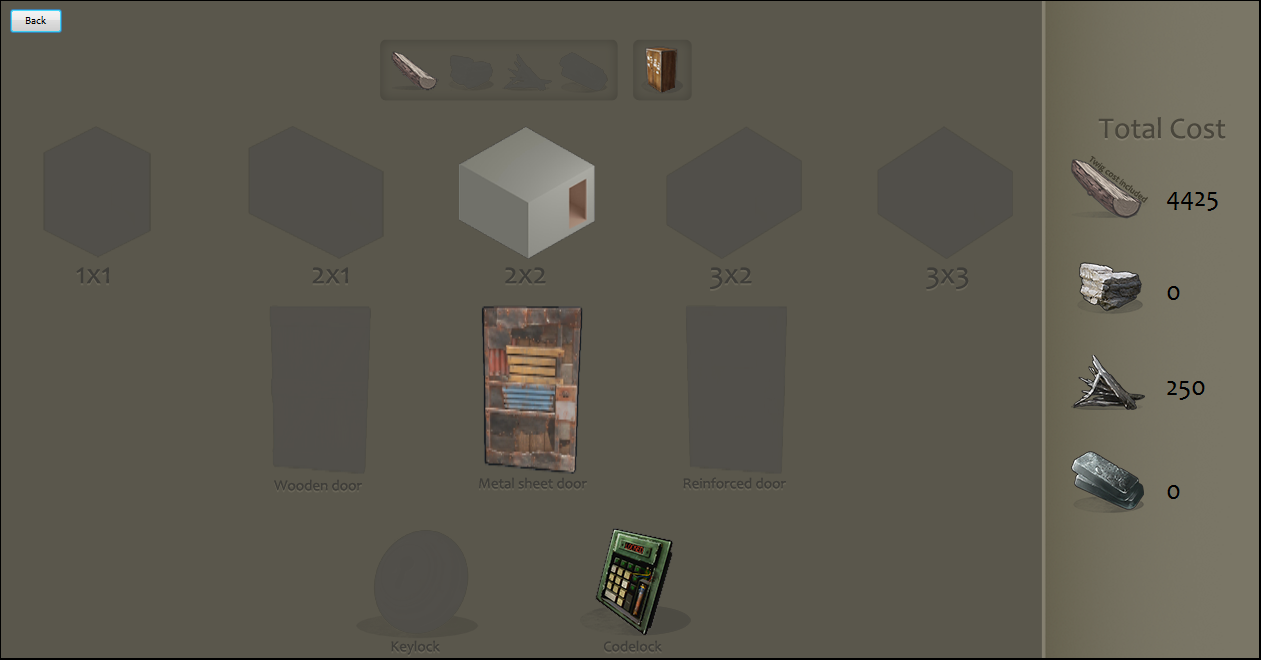 This tool will allow you to calculate how much a "starter base" would cost you.
Materials:
Select the material type for your base.
Cupboard:
Clicking it will add the cost of the cupboard in, if you want you can deselect it by clicking on it again.
Then it's just a matter of selecting what you want your base to have.
Furnace calculator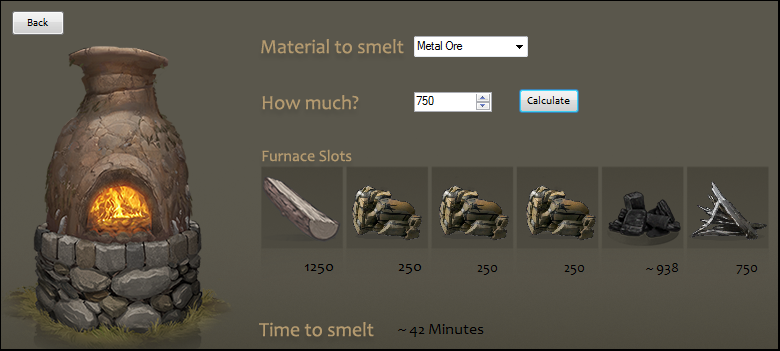 This tool will allow you to know how much wood, and time you would need for the chosen amount of material.


to allow me to keep these projects available for everyone.
Download
Click download now to get access to the following files:
Rust Building Tool.rar
1 MB